Find all the 'Cheeky Elves' in West Bromwich this Christmas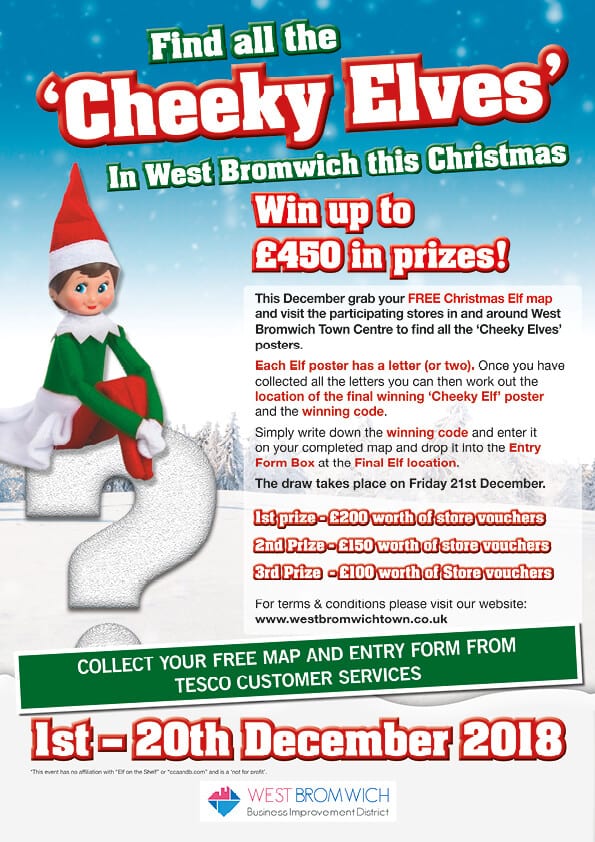 Win up to £450 in prizes!
This December, grab your FREE Christmas Elf map and visit the participating stores in and around West Bromwich Town Centre to find all the 'Cheeky Elves' posters.
Each Elf Poster has a letter (or two). Once you have collected all the latters you can then work out the location of the final winning 'Cheeky Elf' poster and the winning code.
Simply write down the winning code and enter it on your completed map and drop it into the Entry Form Box at the Final Elf Location.
The draw takes place on Friday 21st December 2018.
1st prize: £200 worth of store vouchers.
2nd prize: £150 worth of store vouchers.
3rd prize: £100 worth of store vouchers.
Collect your free map and entry form from Tesco Customer services.