What is COVID-19?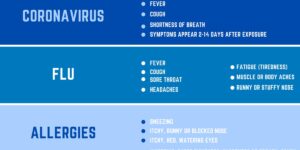 The most common symptoms of coronavirus (COVID-19) are a new, continuous cough or a high temperature.
For most people, coronavirus (COVID-19) will be a mild infection.
If you have or know anyone that may have Coronavirus, please visit https://111.nhs.uk/covid-19/ for further assistance. Please do not phone 111 until you have accessed the online service.