AED Locations in West Bromwich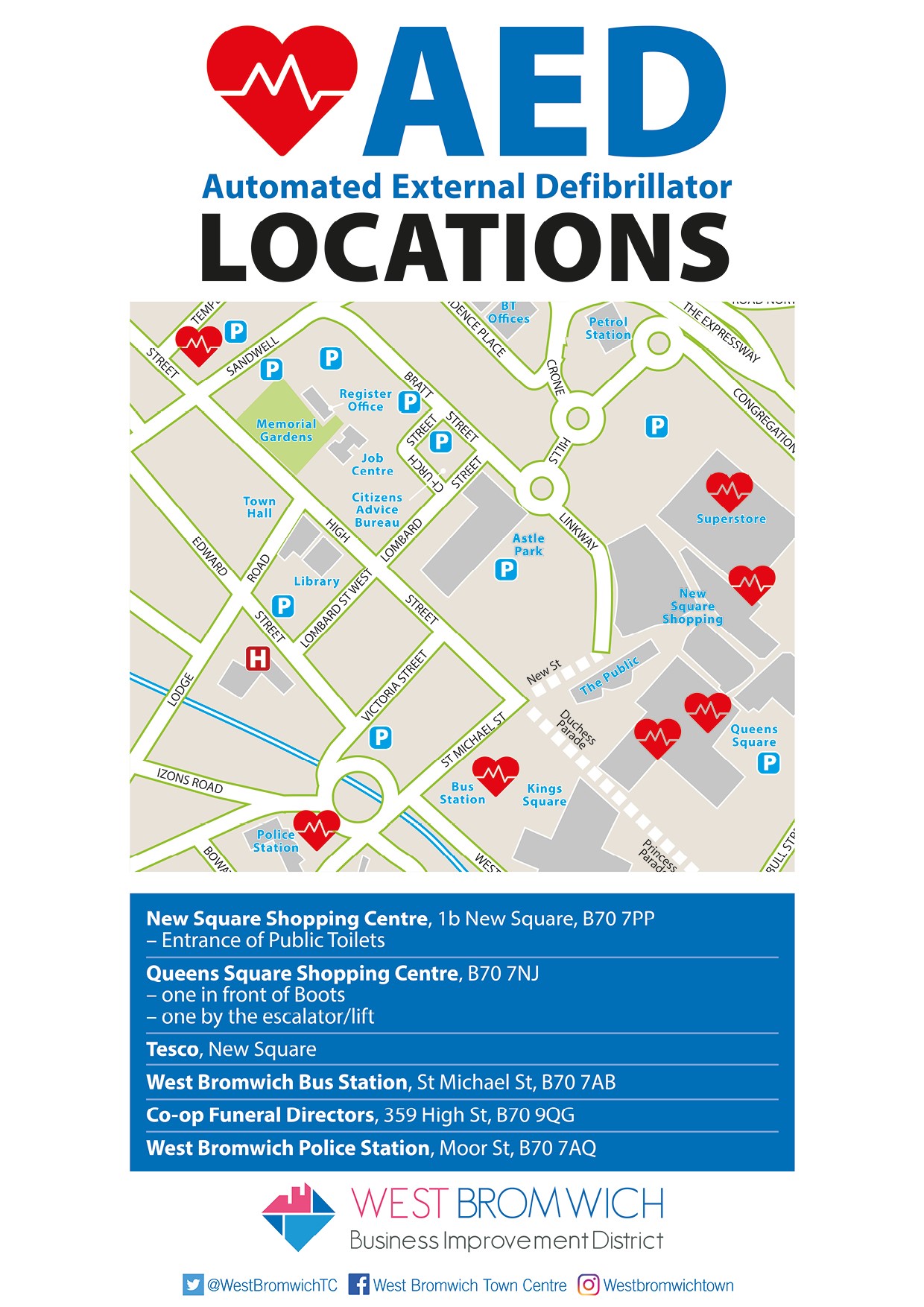 West Bromwich Town has several AED's located around the town.
Please see the map showing where AED's (Automated External Defibrillator's) are located in West Bromwich Town Centre.
Please take a few minutes to familiarise yourself with the locations.
These are available for use in an emergency and may save a life.