Around West Bromwich Event – 4th September 2021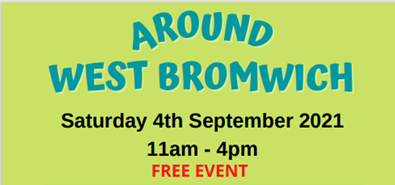 Why not take a tour of our shopping centre's and witness some interesting goings on!
On Saturday 4th September 2021 from 11am – 4pm we will be hosting our 'Around West Bromwich Event' in our 4 shopping centres; New Square, Queens Square, Kings Square and Astle Park.
Come and see our Busy Bumblebee's, Carnival Dancers and Sea Sphere Globe.
Say hello to our Dinosaur and cute Baby Dinosaur and test your bravery in our Jungle Adventure!