Blue Inc, New Square, West Bromwich – Valentine's Special Offers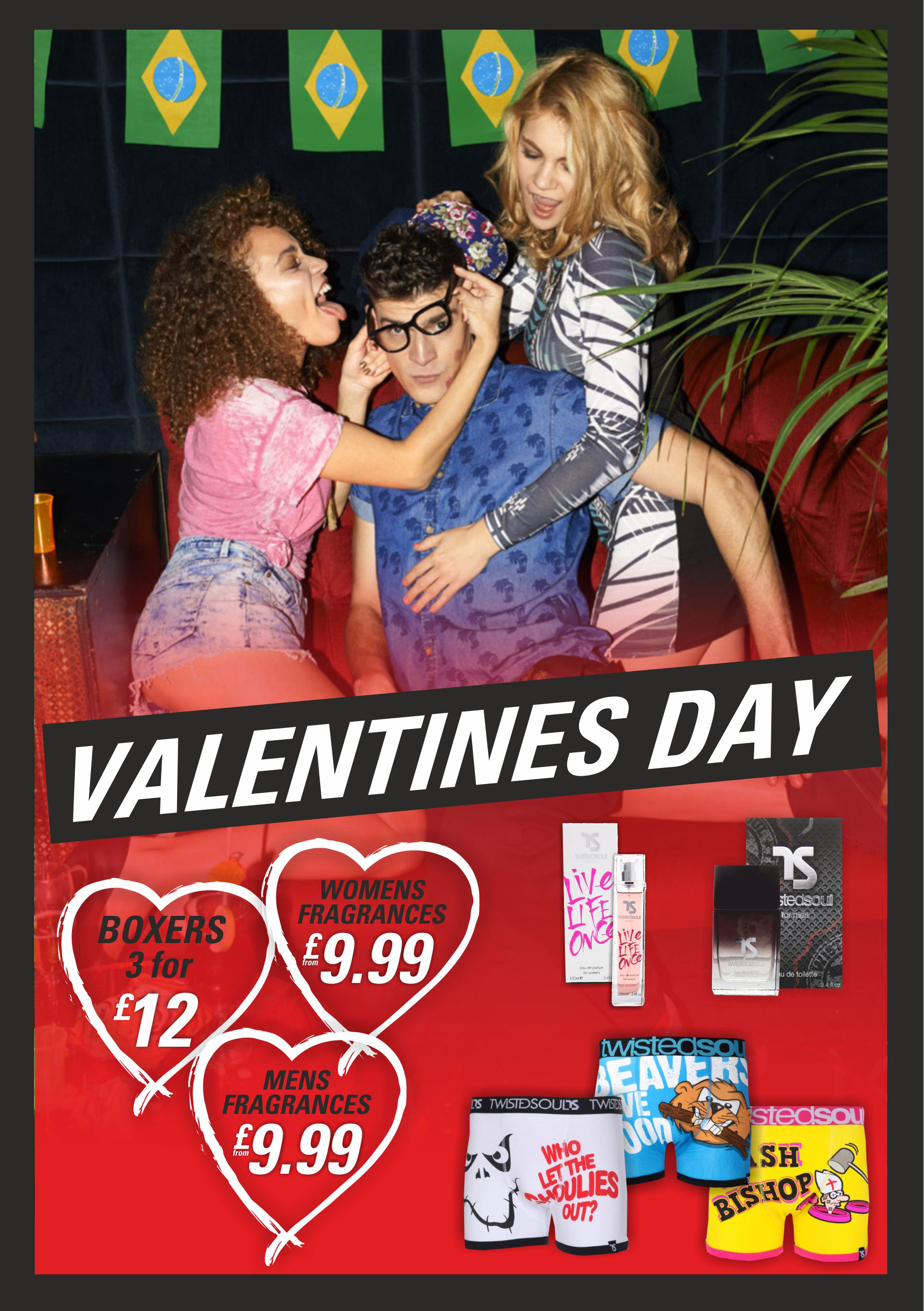 Roses are red, violets are blue, we've got plenty of offers, just for you. You've showered your lady in tones of gifts this Valentine's Day, but her real treat, this year, is seeing you in nothing but a pair of our boxers – treat yourself to three pairs for just £12. Or maybe you're just on a first-date tonight? In which case, forget the wine, forget the chat-up lines – as long as you're smelling sweet with a Twisted Soul eau de toilette, then you're definitely a keeper.
Women say they like a funny man – that's a lie. They like a guy who smells nice, so check out our Twisted Soul eau de toilettes and gift sets now.
We're up all Valentine's Day to get lucky and should you do so, make sure you're prepared with three pairs of boxer shorts for just £12. Check them out!