Business Plan Launch for BID Renewal 2020-2025 – dates for your diary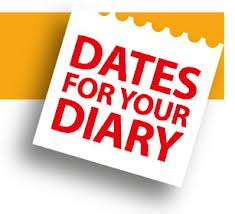 West Bromwich Town BID will be launching our BID Renewal 2020 – 2025 Business Plans and will be in your area on the dates and times below. If you wish to discuss the plans and answer any questions you may have please pop in and see us.
We will also be delivering business plans to businesses so keep an eye out for us.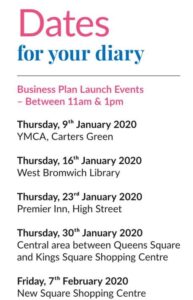 For more information please contact:
Lisa Hill
Operations Manager
West Bromwich Town BID
Telephone: 07572 121906
Email: Lisa.hill@westbromwichtown.co.uk