Carters Green Public Realm Improvements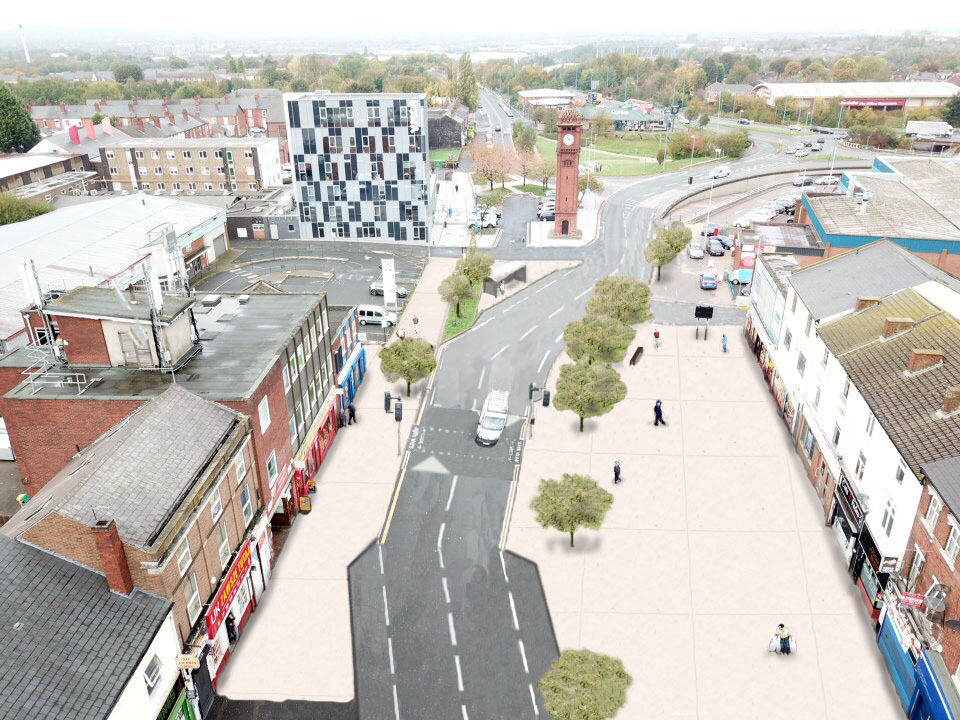 Message from Sandwell MBC:-
The planned works in Carters Green will commence on 24 June 2019 for 26 weeks. The Council have appointed Fitzgerald Contractors to undertake these works. The proposed improvements to the public realm in Carters Green, West Bromwich, to include highways improvements, pedestrian safety improvements and increased parking provision.
Carter's Green will remain open during these works and every effort will be made to keep the disruption to a minimum. Priority will be given to pedestrians visiting the local shops and business and drivers passing through are encouraged to seek alternative routes. On street car parking spaces will be restricted however drivers can use the public car parks at John Street, Shaftsbury Street and outside the YMCA building.
These proposals will improve the areas image, making the area more user friendly and thus have a positive impact on local businesses and retailers.
By introducing road alignment changes, better use can be made of the public space, creating an events area and increased on street parking.
Improving the location of crossing points and reducing crossing distances will have safety benefits and will tackle highway congestion issues coming into the centre.
New paving, street lighting, trees and street furniture will improve the attractiveness of the centre, increasing dwell times of pedestrians and Carters Green's popularity as a destination.
For further information please contact Ldf_planning@sandwell.gov.uk or call 0121 569 4055.