Community outreach event on Saturday 22/10/2016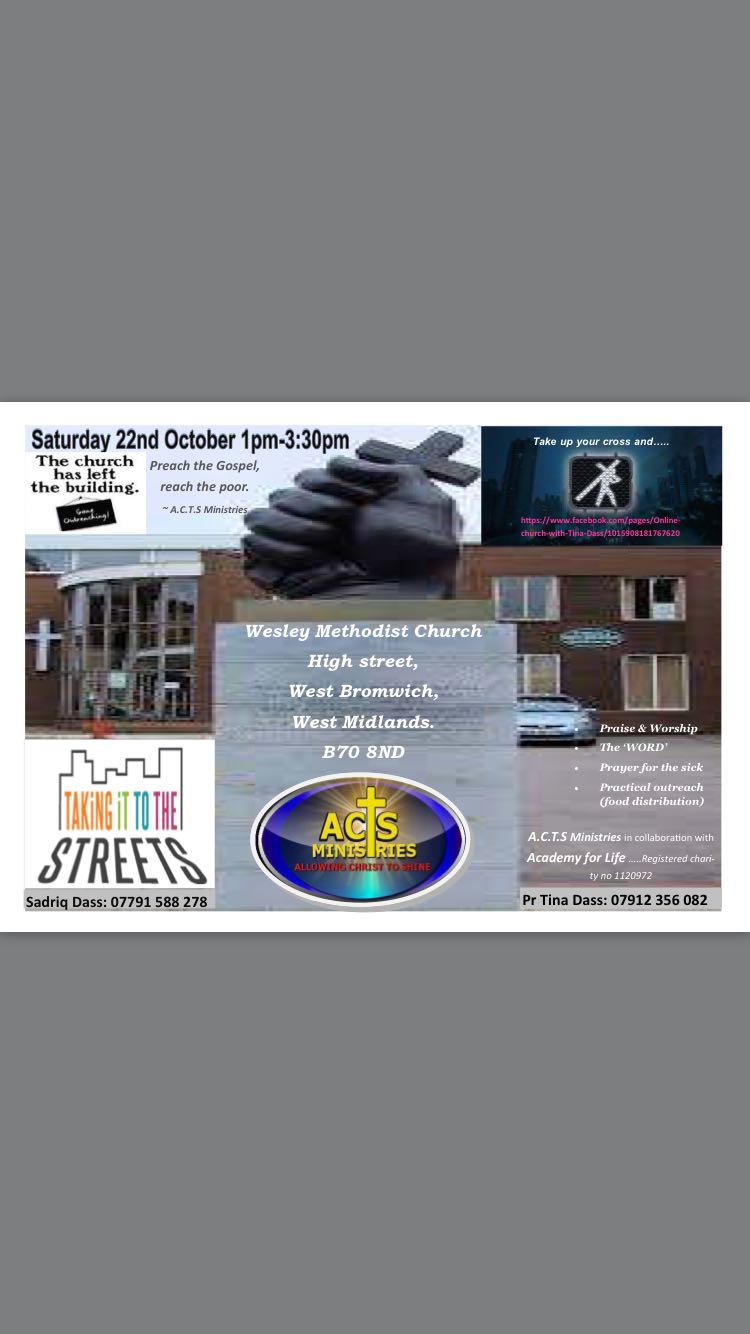 ACTS ministries, a Christian community outreach organisation with charitable aims based at Wesley Methodist Church, is holding a Community Outreach event to feed the homeless and disadvantaged in West Bromwich, Birmingham, one of the most deprived areas in the country.
The event will take place outside the church building in the car park and we are going to hand out brown paper bags containing a free lunch pack. We are planning to have in each bag a sandwich, crisps, a drink and a piece of fruit. 
We hope that this can be a practical showing of the love of God for our community by helping the needy.
There will be live music, guest speakers and hopefully some dancers with flags!
West Bromwich Town BID will be ssisting us in raising awareness of the event.
Tesco, West Bromwich Community Champion, Bhupinder Sidhu has kindly arranged for their local store to donate most of the items for the lunch packs as we have limited resources.
Please see promotional material and advise of your ability to get involved!