Community Vaccination Leaders Programme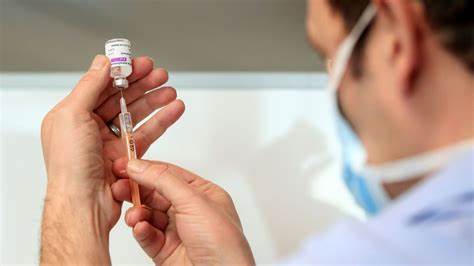 The vaccination programme – the biggest in NHS history – is progressing very well with over 34m people having received their first dose and over 14m both doses meaning a total of over 48m vaccinations have been given so far.
Getting vaccinated against COVID-19 is the most effective way of protecting people against this deadly and devastating virus.  Our ambitions are set high and we want all communities to have a maximum uptake in people getting their vaccine.  COVID-19 has adversely impacted on our marginalised and vulnerable communities.  Ensuring uptake of vaccinations amongst all our richly diverse community is a way of bucking this trend.
We can't do this alone.
We recognise the power you have to work to improve health outcomes.
Sandwell Public Health are offering an in-depth COVID-19 vaccination leader training and support programme.  The programme will include:
Exclusive online briefings with our Director of Public Health and other public health specialists on the latest local data
How to tackle vaccine misinformation
Tips and techniques on how to be a powerful influencer
Access to a promotional toolkit and resources
Priority access to bespoke creative and marketing services including: printing, graphic design, social media content and much more.
The training will be delivered virtually via Microsoft teams and will last 2 hours in total. The dates and times of sessions are below. You only need to attend one of these sessions.
Wednesday 26 May, 1.00 – 3.00pm
Wednesday 2 June, 1.00pm – 3.00pm
Places on this programme are limited so book soon to avoid disappointment.
To apply please email: PHCovid19Community@sandwell.gov.uk
Please state in the email:
Name
Organisation you are affiliated with
Why you want to be a COVID-19 vaccination leader
Which session you would like to book onto