Cybercrime Webinar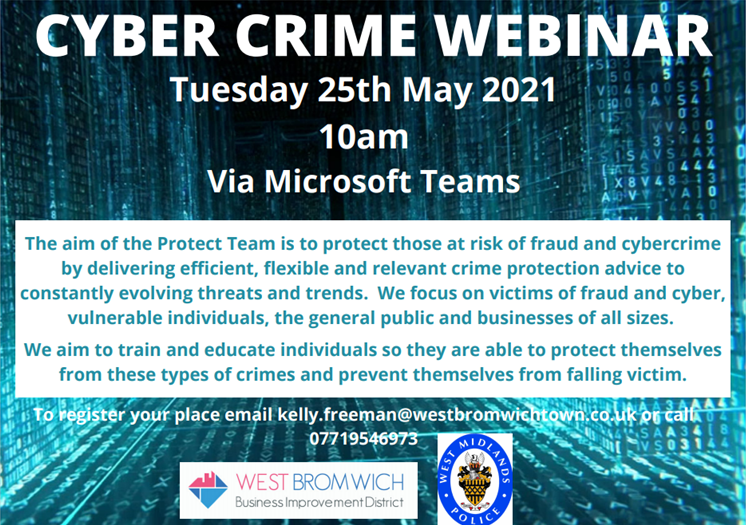 Are you a business in our BID area?
Are you worried about Cybercrime?
Why not join our Cybercrime Webinar with West Midlands Police on 25th May 2021 at 10am via Microsoft Teams?
If you are interested, please contact Kelly Freeman, BID Co-ordinator on 07719546973 or email kelly.freeman@westbromwichtown.co.uk to register your place.