Do you want to learn more about our BID Ambassadors?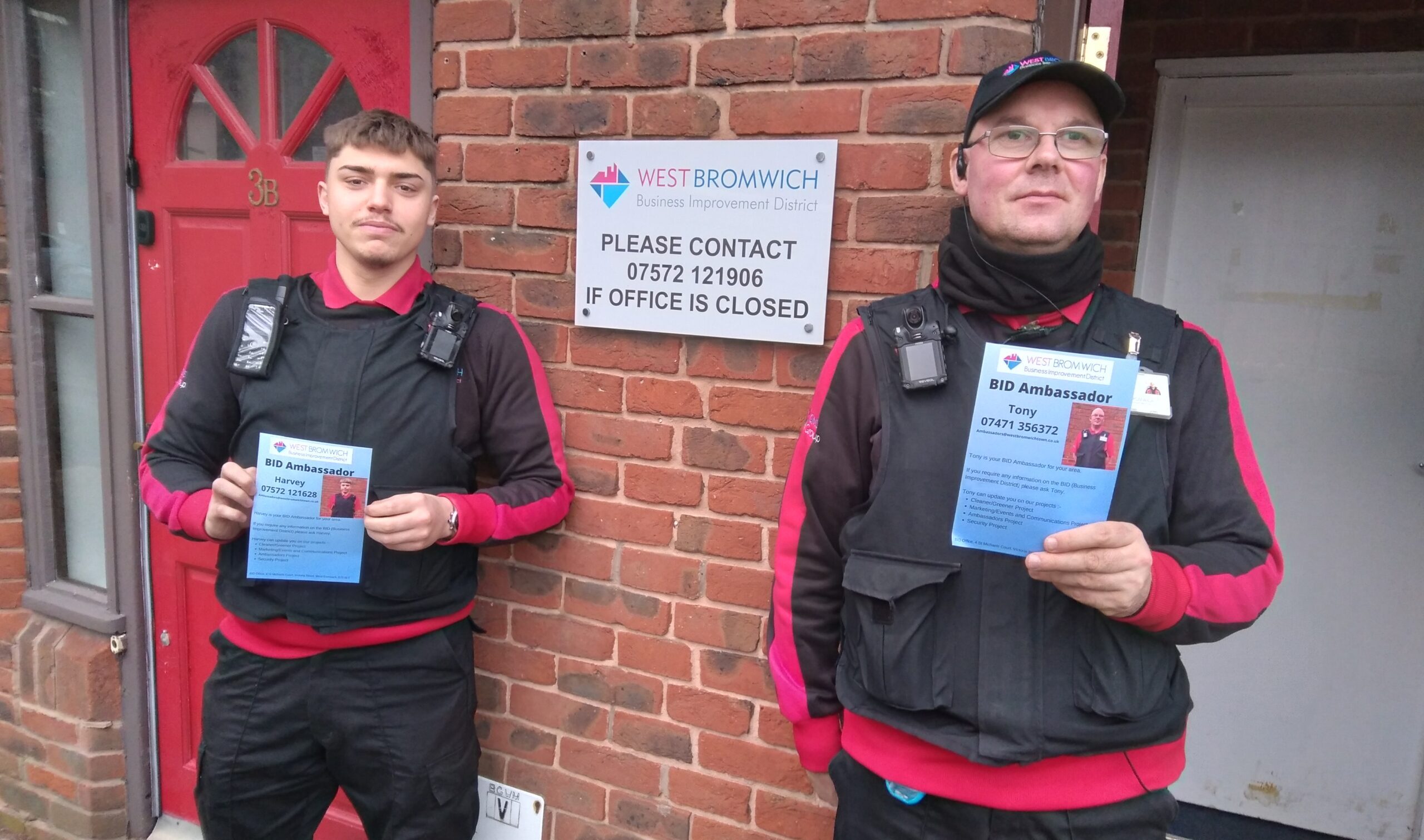 Our BID Ambassadors have a visible presence within our BID area 6 days a week 8.30am – 5.00pm. Their key priority is to engage with our businesses to ensure that all is satisfactory and we provide any support or assistance as and when required. Our Ambassadors update our businesses on our existing projects, any up and coming events and what other work the BID are completing.
Joint patrols with partners including Police, EPO's and Sandwell College Ambassadors are a key part of day to day life for our Ambassadors. They also engage with Shopping Centre Security Teams to identify any issues as well as feeding back any necessary information.
Our Ambassadors also engage with the public, including engaging with the vulnerable and liaising with Sandwell Council Housing Solutions Team to ensure they are able to access the support needed.