Festivals at Sandwell Valley – September 2021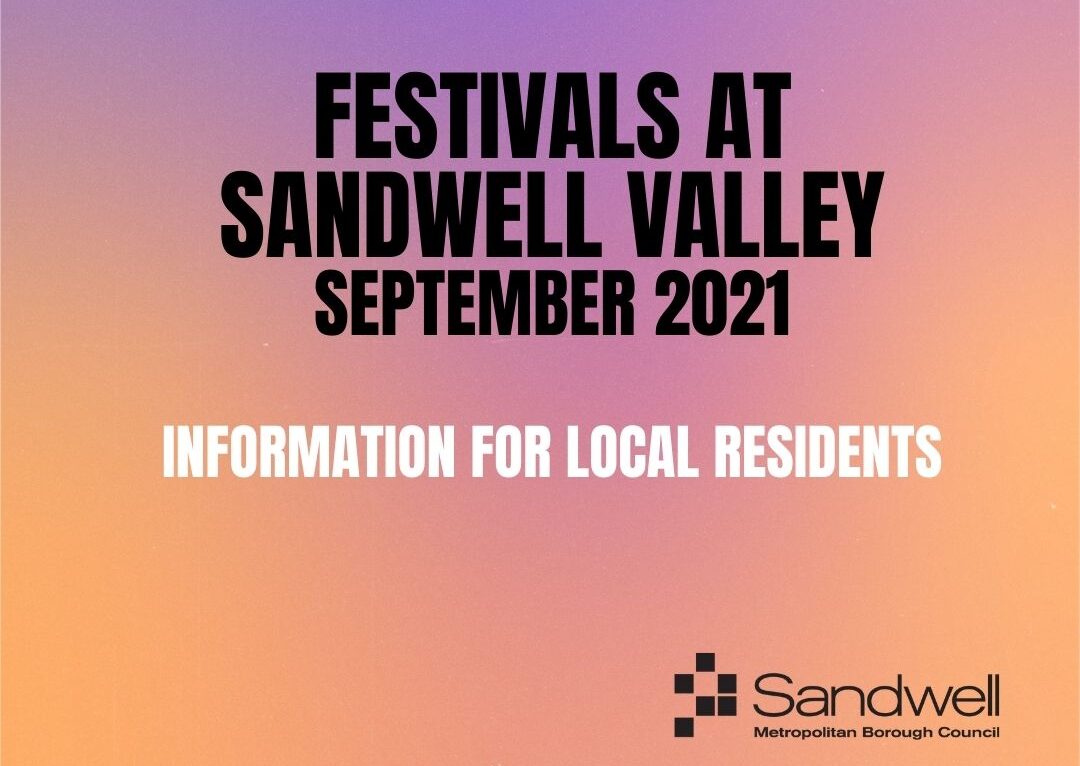 Important information if you are planning to visit Sandwell Valley Country Park over the next two weeks.
We have large events taking place at Sandwell Valley on weekends of 18, 19, 25 and 26 September.
During these weekends, you will not be able to access Sandwell Valley Country Park using the entrances and the side of the park nearest to West Bromwich Town Centre. This includes Sandwell Park Farm, the cycle centre, the adventure play area, pump track, gym equipment and golf.
The east side of Sandwell Valley will remain open throughout including all activities and animals at Forge Mill Farm, Swan Pool, cycle tracks and woodland walks, along with RSPB Sandwell Valley.
The car parks at Swan Pool and Forge Mill are open as usual. The Swan Pool car park is pay by phone only. However anyone wishing to pay by cash can do so at Forge Mill car park and the ticket is valid for either area.
During the week some footpaths will be closed so the event organisers can set up.