Hundreds help to celebrate New Year New Start 2015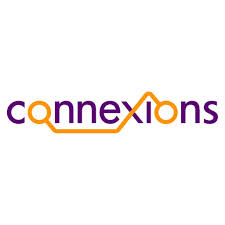 Hundreds help to celebrate New Year New Start 2015
Hundreds of young people turned out for Sandwell's largest apprenticeship, education, training and jobs fair this weekend which took place at Sandwell Colleges new Central Sixth Campus.
It was the sixth New Year New Start event organised by Connexions Sandwell and it proved to be their biggest and best yet.
The ground floor of the former Public Building was transformed into a huge exhibition hall full with 45 interactive stands run by exhibitors such as Jaguar Land Rover, Carillion and various training providers and local colleges – all set up to inspire young people to explore apprenticeships, education, training, and job opportunities.
The Mayor of Sandwell officially opened the event allowing over 1000 young people and their parents through the doors to go on a tour of the event and ask exhibitors questions. The Press and the BBC were also in attendance as was local councillor Simon Hackett and Adrian Bailey MP. The event has since featured in local newspapers and on television
Robotics, Engineering and IT proved to be very popular on the day but with so many exhibitors on display; Connexions Sandwell ensured that there was something for everyone. There was also a prize draw which took place – so watch this space as the winners will be announced very soon!
Some of the comments from attendees remarked the day was "very useful", "well organised", "really interesting" and "a brilliant event". Kris Hind – Industrial Training Manager at Jaguar Land Rover's  Engine Manufacturing Centre in Wolverhampton commented on the number of visitors they had to their stand "it would not be an exaggeration to say hundreds; we did not stop talking for the whole four hours".
Adrian Bailey MP said "it was good to see Connexions Sandwell, Local Businesses and Sandwell Council getting together to highlight the opportunities and importance of apprenticeships and training. I was impressed by the number of businesses involved and delighted by the interest and involvement of young people and their parents.
Apprenticeships offer real jobs and opportunities and this event successfully demonstrated this."
Sandwell Connexions can be contacted on: 0121 569 2955