I Love My Mum – Event on 5th March 2016 in Queens Square Shopping Centre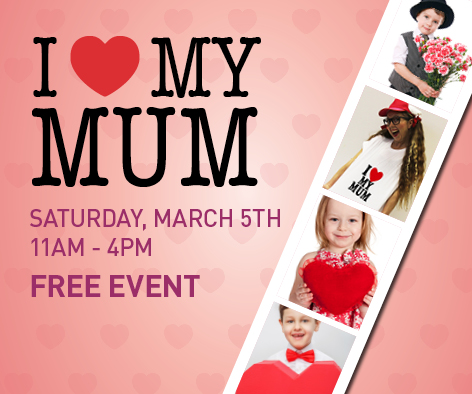 Bring the kids down to Queens Square shopping centre on Saturday 5th March between 11am – 4pm, where we will be filling the centre with love for all Mums at our 'I ♥ My Mum' Mother's Day extravaganza.
Everyone is invited to get their photos taken in the love heart themed Photo Booth. Photos will then be printed out ready to personalise at the 'decoration station' with the help of our fabulous 'I ♥ Mum' characters, creating the perfect, hand crafted gift for your special Mum.
All of the photos taken will also be loaded to Facebook and the picture with the most likes will receive a 'Mummy and me' pamper hamper! 
The event is free for all the family!