Improvements at £1.1m Carters Green well underway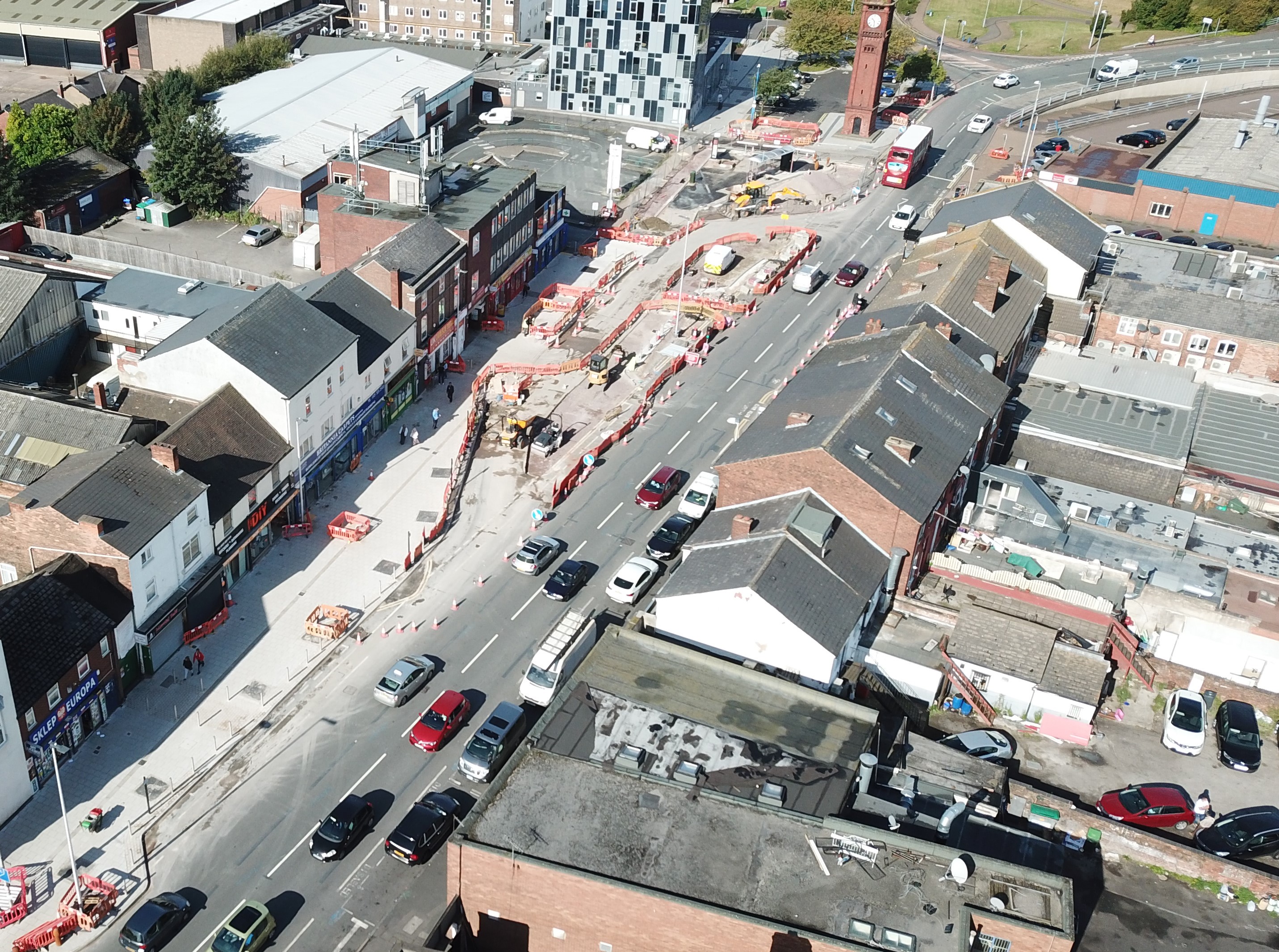 The major improvement scheme in Carters Green to install new paving, seating and street lighting along with more trees and the creation of a new public square and events area is well under way.
And from this Friday (20 September), the new road layout will be in operation for drivers, this will swing slightly to the left where the old bus stops were located (as you drive down the High Street towards Farley clock tower).
This will enable work to start on the north side of the High Street where the public square and events area will be located.
A new bus stop will also be installed nearer the Farley Clock Tower.
The £1.1 million regeneration and safety project is also delivering increased on-street parking, better and safer crossing points for pedestrians, and realigning the road to slow down vehicles but also improve the flow of traffic.
Much of the paving on the south side of the High Street at Carters Green has now been completed and is already giving a feeling of space and a lighter, more inviting environment. New lighting is being installed and new street trees will go in in November.
Although the works affect the whole of the public space in Carters Green, careful management of pedestrian and vehicle routes have resulted in only minimal disruption and no increased traffic congestion.
Sandwell Council's cabinet member for sustainable transport, Councillor Jackie Taylor, said: "It's very pleasing to see the transformation of Carters Green happening before your very eyes.
"The footways and public spaces will have a totally different feel and hopefully this will encourage more people to visit Carters Green, bringing about a positive impact for local shops and businesses and improving the area for residents."