Keeping our Businesses Safe and Secure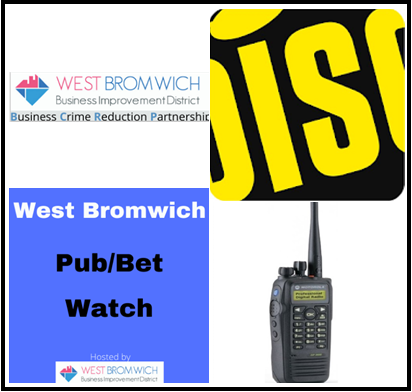 The safety and security of our businesses is an important project for the BID. We do this through the following ways:
Town Radio Link – this currently has over 60 businesses, including our key partners in the town centre. The radio enables users to communicate business to business and with our key partners.
Business Crime Reduction Partnership – the BID host monthly meetings with businesses and relevant partners to discuss any safety and security issues that are affecting our businesses and also strengthen our partnership working.
Disc – this is a security app that is available FREE of charge to all the businesses in our BID area. It is an online information sharing system, however it is not an online reporting tool and businesses are encouraged to report any crime on 101, webchat or the online system.
Pub/Bet Watch – the BID host quarterly meetings with licensed premises and bookies and relevant partners to discuss any security and anti social behaviour that may be affecting their businesses.