NEW SQUARE HALLOWEEN SPOOKTACULAR!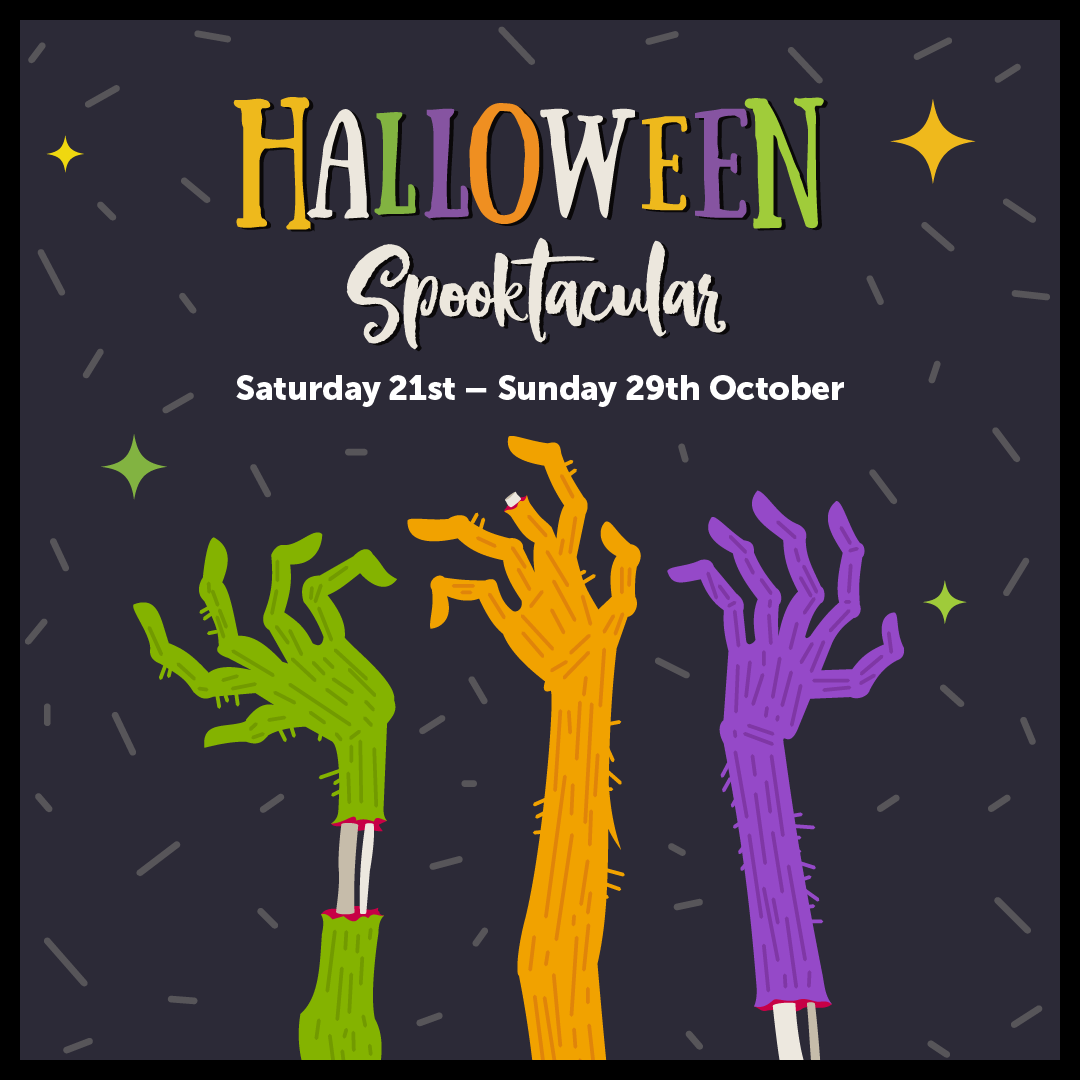 When: Saturday 21 – Sunday 29 October 2017
Where: New Square Shopping Centre, Sandwell, B70 7PP
New Square Shopping Centre in West Bromwich is preparing for a spooky celebration of all things ghostly and ghoulish in a half term week of free Halloween fun!
From Saturday 21 to Sunday 29 October mini witches and wizards can take part in the New Square Trick or Treat Trail. To take part families can pick up a Trick or Treat map and goodie bag from Funky Monkeys Soft Play and visit every stop on the trail to collect a devilishly tasty treat. There's chance to look out for spooky characters on the journey and they can post a photo to Facebook or Instagram to win extra prizes!
On Saturday 28 October Sabrina the Wicked Witch will be visiting from her forest home to enchant children with Spooky Storytelling sessions at regular intervals between 11am and 3.30pm.
Saturday 28 October also sees the return of the shopping centre's legendary Halloween Fancy Dress competition. Little monsters can come along in their best costumes to be captured by our roving photographer. All the pictures will then go into our gruesome Facebook gallery for the chance to win a £50 shopping trip! There's also free Halloween Face Painting to help them pull their best fiendish faces from 11am to 3.30pm.
For more information on the events taking place as part of New Square's Halloween Spooktacular visit newsquarewestbromwich.co.uk/whats-on