New Street, West Bromwich traffic proposals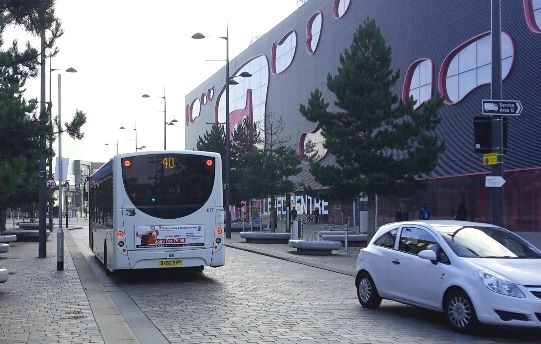 We want to make it safer and easier for shoppers and students when they're crossing the road in West Bromwich town centre.
So we're planning to make part of New Street a bus and cycle only zone. It's the 40 metre section outside Sandwell College's Central Sixth campus. 
As well as making the area safer for pedestrians, it would also help cut congestion at the bus station.
You can read more about the proposals at www.sandwell.gov.uk/trafficrestrictions and have your say by emailing your views to highways@sandwell.gov.uk by 22 October.