Passport to Success, Shireland Collegiate Academy Careers Fair – 21st June 2014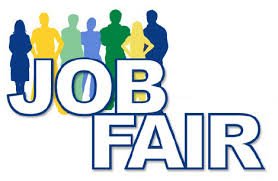 Passport to Success
Shireland Collegiate Academy – Careers fair 
Saturday 21st June 2014 10am till 2pm
Passport to Success is an initiative coordinated by Shireland Collegiate Academy and six of its local primary schools.  Our aim is to give families and students the opportunity and skill set to contribute to school life, and the local community by taking part in school based activities and experiences. 
One of our key objectives this year is careers and employability.  We are working in partnership with Sandwell Council and West Midlands Police to look at ways of maximising opportunities  and aspirations within our local community of Victoria and Soho ward in Sandwell, as part of this work we have arranged a series of road shows which will be held at local schools and are aimed at helping our families and students, giving them Information about volunteering opportunities, training and education, employment, local advice groups and child care will be available during the road shows.
 We are currently working with over twenty local organisations/agencies that will be available at each event from service providers including: Future Skills (apprentice scheme), Children's Centre, Connexions, Credit Union, Department of Work and Pensions, Family Information Services, Rights & Equality, Sandwell Leisure Trust, Smethwick Foodbank, EOS work programme and more.
For the final event at Shireland Collegiate Academy on 21st June 2014, we would like to compliment the above organisations, by approaching existing key employers both locally and nationally to become involved.
This event will offer the opportunity for employers to present/demonstrate the skills needed to become part of their organisation to our students and families and will allow us to provide an effective way to provide informed guidance to support students personal development, so students can make a successful transition from educational to employment life and families can gain skills to enter the employment market.
The event offers you the opportunity to differentiate you from your competitors, promote your organisations current vacancies, work experience and recruitment plans for the coming or future years. In addition to this, it provides you with a cost effective means of engaging with parents, local companies, community organisations, Primary, Academy schools, and our penultimate final year students who are actively seeking employment opportunities.
We would very much like your organisation to be one of our partners and work with us at the event.  If you are interested could you please contact either Mr Roy Gardiner 07717 618598 or Mr Daniel Donaldson 07947 871707 or email Roy.gardiner@collegiateacademy.org.uk or Daniel Donaldson danield.donaldson@collegiateacademy.org.uk