PSPO Breakfast Meeting with Sandwell MBC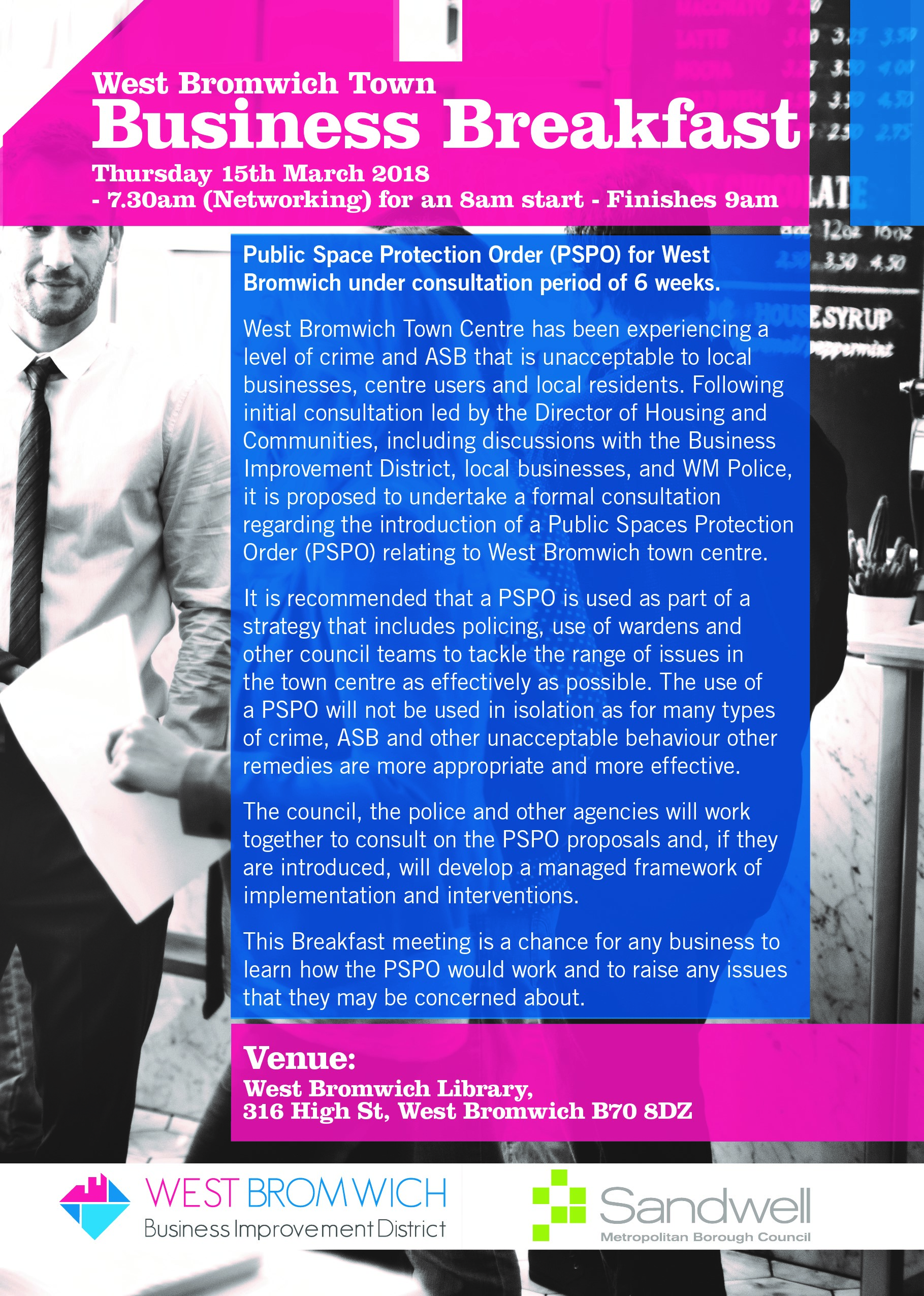 West Bromwich Town BID and Sandwell Council would like to invite all of our Businesses in the BID area to a Breakfast Meeting on Thursday 15th March 2018 at 7.30am (8am start) at West Bromwich Library.
Refreshments will be available to everyone attending.
This will a really important meeting for businesses to be aware of and any views that businesses have.
Please could you try and attend this breakfast meeting.
If you have any queries please do not hesitate to contact Lisa Hill on 07572 121906