Summer Season at Thorntons, Queens Square Shopping Centre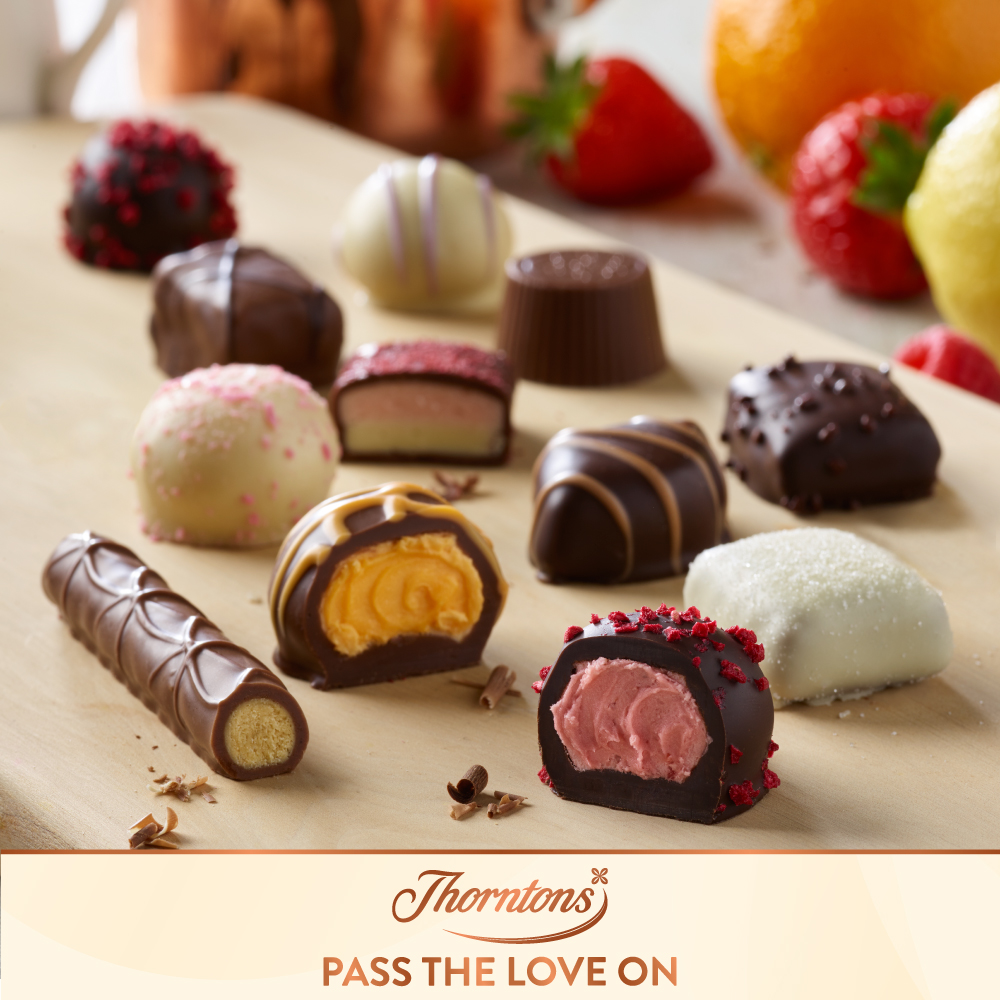 The Summer season launches on 11th May in Thorntons stores all over the country. Be sure to promote your local Thorntons store online, on social media and on billboards with the imagery and copy in this press release.
On 11th May, Thorntons will spring into Summer with the launch of their brand new limited edition Summer Selection, Fruit Mousse Collection and Sweet Shop Collection. Exclusive chocolates will excite your taste buds with the fruity flavours of Summer, or bring back the comforting nostalgia of old sweet shops…
Thorntons will be running a fantastic 2 for £10 offer in all our core stores, and a 3 for £10 offer in our value and factory outlet stores. Some of the products which are available in the offers are:
• Fruit Mousse Collection (167g) – £7
• Sweet Shop Collection (167g) – £7
• Original Special Toffee Gift Box (525g) – £5
• Vanilla Fudge Gift Box (350g) – £5
• Princess Wishes Model (155g) – £8
• Trophy Model (150g) – £8
• Lace Heart (185g) – £8
• Bear Necessities Model (150g) – £6
• Monkey Business Model (150g) – £6
Many of our chocolate models can be personalised for FREE with your name or message while you wait. Pop in store today and sample our delicious chocolate, and don't forget to cool down with a scoop of all-natural Thorntons ice cream too!