The Bra Fit Campaign with M&S Outlet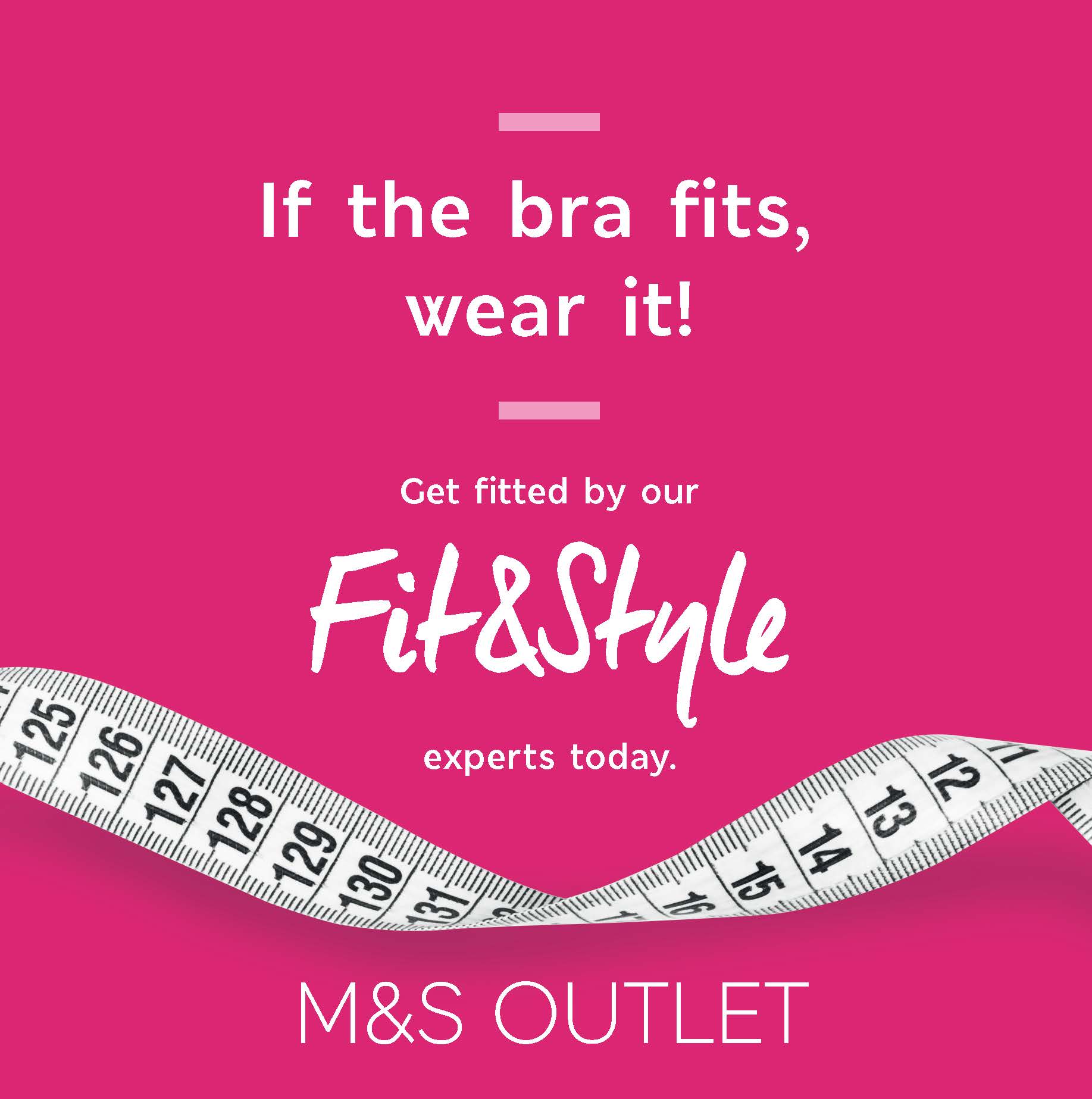 The Bra Fit campaign launches in M&S Outlet stores from Thursday 15 February and runs until Sunday 11 March.
Get fitted by our in-store experts who'll help you find the perfect bra, leaving you feeling confident and comfortable all day long. Each appointment lasts around 30 minutes and an expert will be on hand to answer all your questions. We fit sizes AA-H* and there's no minimum spend. Visit the store to receive a complimentary appointment.