The Fragrance Shop "Price Meltdown"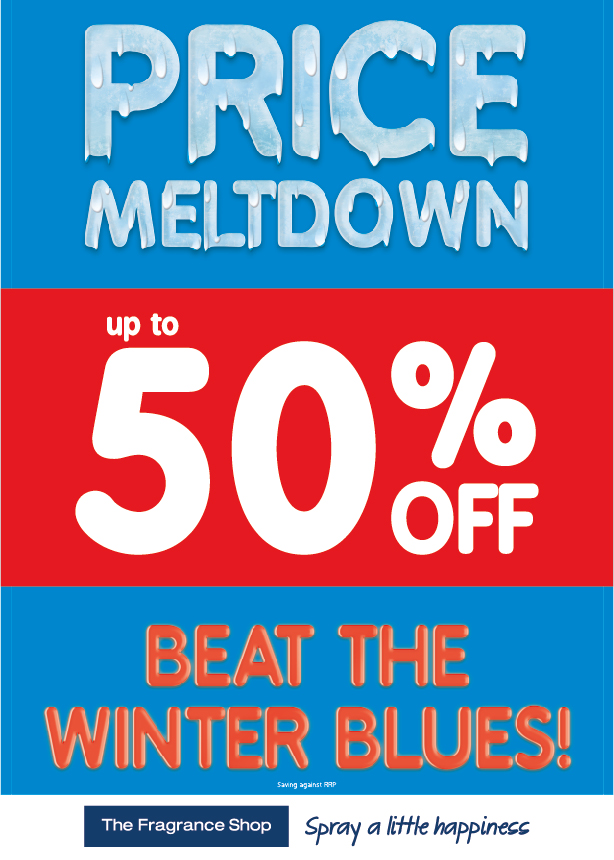 From Saturday 15th February, The Fragrance Shop will enter our new promotion 'Price Meltdown' which will run through until Thursday 13th March. Price Meltdown features up to 50% off selected lines.
Please see below and attached content for websites, social media, touchscreens, emailers etc and do let us know if you need anything else to further promote Price Meltdown. In addition, I've also included images of Katy Perry Oh So Sheer and 7 Loewe Sport which are new launches and could be worth a social media post.
Price Meltdown with up to 50% off selected fragrances –Beat the winter blues.
Is it time to say goodbye to the winter yet? Well perhaps not, but in a bid to melt away the winter blues we The Fragrance Shop are launching Price Meltdown – an ice cool new promotion with up to 50% off selected fragrances. They've dropped the prices on some top fragrances from YSL, Burberry and Paco Rabanne to name a few. Don't miss 'Price Meltdown', must end Thursday 13th  March.