The Fragrance Shop "Spring Clearout"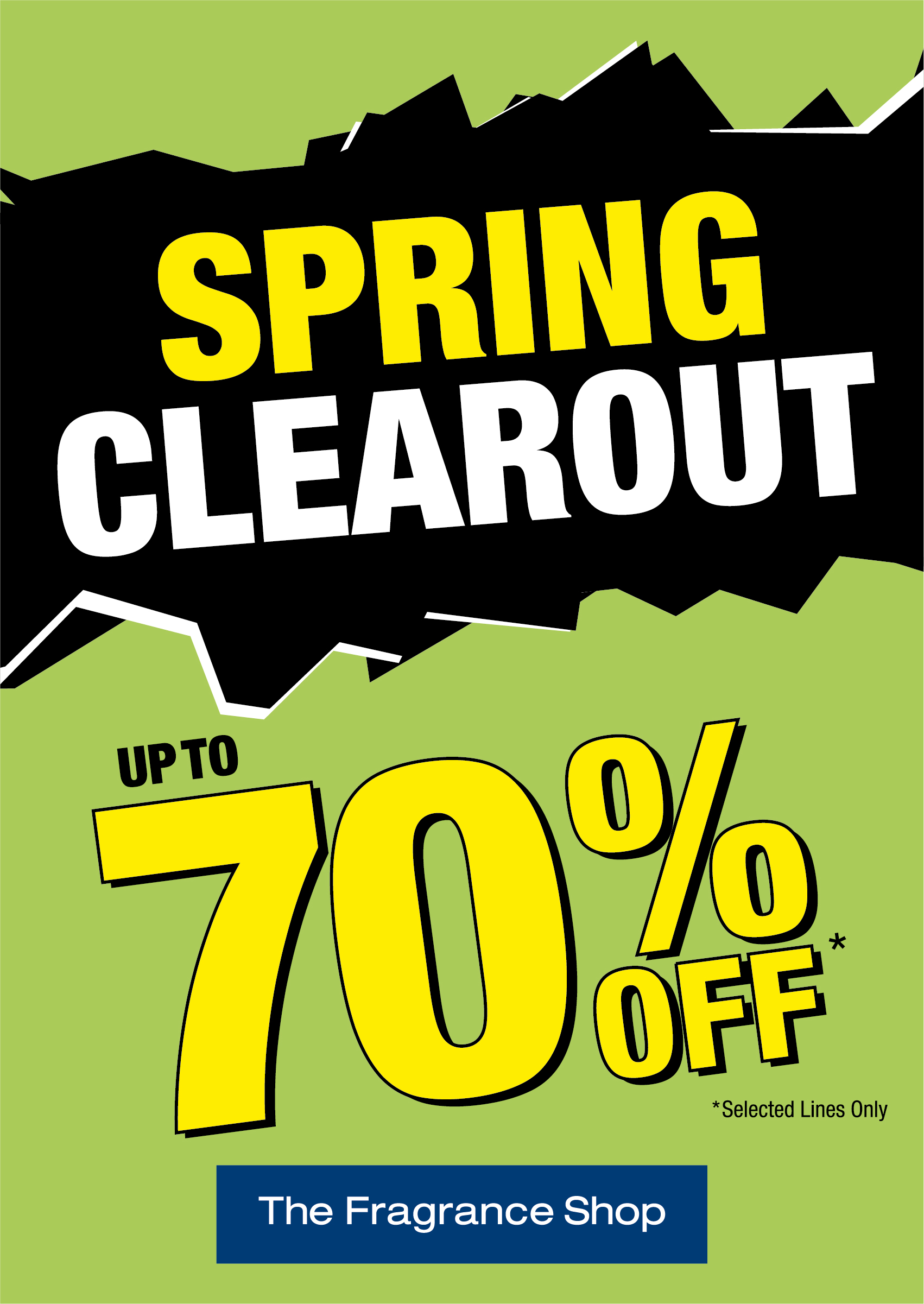 With a Spring in our step we welcome 'Spring Clearout'  
Here at The Fragrance Shop we're celebrating Spring with our annual 'Spring Clearout' event. There are hundreds of fragrances up for grabs at fantastic prices, giving savvy shoppers the perfect opportunity to kick start the new season with a fresh new scent. Save up to 70% off across the store and online including Vera Wang, Oscar De La Renta and Davidoff to name a few. Hurry, Spring Clearout ends on the 24th April.