Town Ambassador Vacancy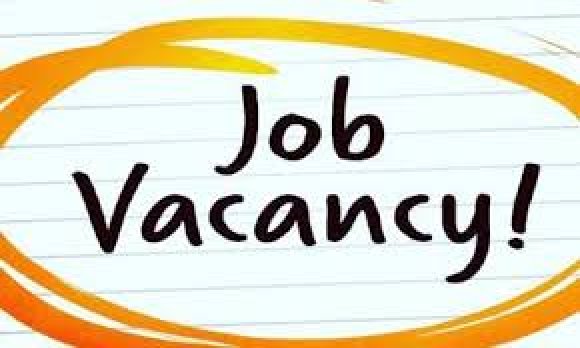 West Bromwich Town BID are recruiting a Full-Time Town Ambassador
To Apply for this role please send your CV to Lisa.hill@westbromwichtown.co.uk
Here is our Job Description:-
Job: West Bromwich Town BID Ambassador
Reporting to: GMS National Contracts Manager/ BID Manager
Location:     West Bromwich Town Centre
Hours:         8.5 hours per day, 42.5 hours per week with 1 hour unpaid lunch break per shift
Salary:         £9.25 per hour
Shift Pattern: 5 days per week over any 7 days.
As a Town Centre Ambassador, you are the first point of contact for members of the public and should act in an appropriate manner.
Leading from the front, you should set a good example in all that you say and do. You will be at the forefront for up to 8 hours per day – this requires stamina, flexibility, tenacity and a good sense of humour!.
You will be an ambassador of the town and a point of contact for all businesses. Therefore strong communication skills and the ability to develop and maintain external and internal relationships is a must!.
Primary Responsibilities:
To provide the best possible service to customers/members of the public in line with company objectives and procedures.
Utilisation of a remote reporting software to communicate and report to third parties.
Welcome and orientate visitors to the area in which you work, including the promotion of local attractions and events
Undertake business visits on a scheduled basis, promoting the work of the BID and dealing with appropriate issues raised by the businesses and following these through to a satisfactory conclusion
Report environmental issues as necessary and following through when required as well as informing relevant parties.
Report issues of anti-social behaviour in accordance with company and site policies
Input on the BID Social Media strategy, promoting WB Bid. To include Twitter, Facebook and Instagram
Additional Responsibilities:
Assist with BID events – occasionally – late night working may be required should events take place (1-3 times per year).
Distribute literature on behalf of the BID to local businesses
Ad-hoc admin duties
Awareness of BID projects to inform local businesses and general public what the BID is about.
Working closely with the local police neighbourhood team, Environmental protection officers, college ambassadors and other key stakeholders
Effective use of the radio link if and when required.
Use of Body Cameras and you will be required to wear a wear body armour to HSE reasons.
Monthly reporting figures relayed to the BID Manager for exec board.
Requirements of the Position:
Excellent customer service skills
A can-do positive attitude
Good communication and networking skills
Relationship building attributes
Good local knowledge of West Bromwich Town Centre
An outgoing personality with a desire for delivering a quality service
Flexibility
A good sense of humour
To undertake any ad hoc duties required at the level of the post
Our people are our business. GMS Group has an ongoing commitment to our employees and as such we aim to nurture their development through striving to ensure that all of their training requirements are fulfilled.
The People Rewards, offering fantastic benefits:
Cash incentives for good performance i.e. Guard of the Month;
Employee benefit platform
Employee referral payments
Group pension scheme;
Important, please note:
All applications will be reviewed in accordance with BS7858 standards. Security screening is a requirement of the post and applicants must provide a full checkable 5 year work/ school history. Applicants will also need to complete a DBS check due to working partnerships.
We are committed to promoting equality of opportunity for all staff and job applicants. We aim to create a working environment in which all individuals are able to make best use of their skills, free from discrimination or harassment and in which all decisions are based on merit.
Unfortunately they cannot consider applications from non-SIA licence holders.
Please Note:
Due to the sheer volume of applications we receive, we will only contact successful applications. Therefore if you have not heard from us within 10 working days please deem your application as unsuccessful. Interviews will be competency based therefore we strongly recommend that you research the position and partners prior to attendance.
Candidates must be eligible to work and live in the UK