West Bromwich brings Christmas cheer to local children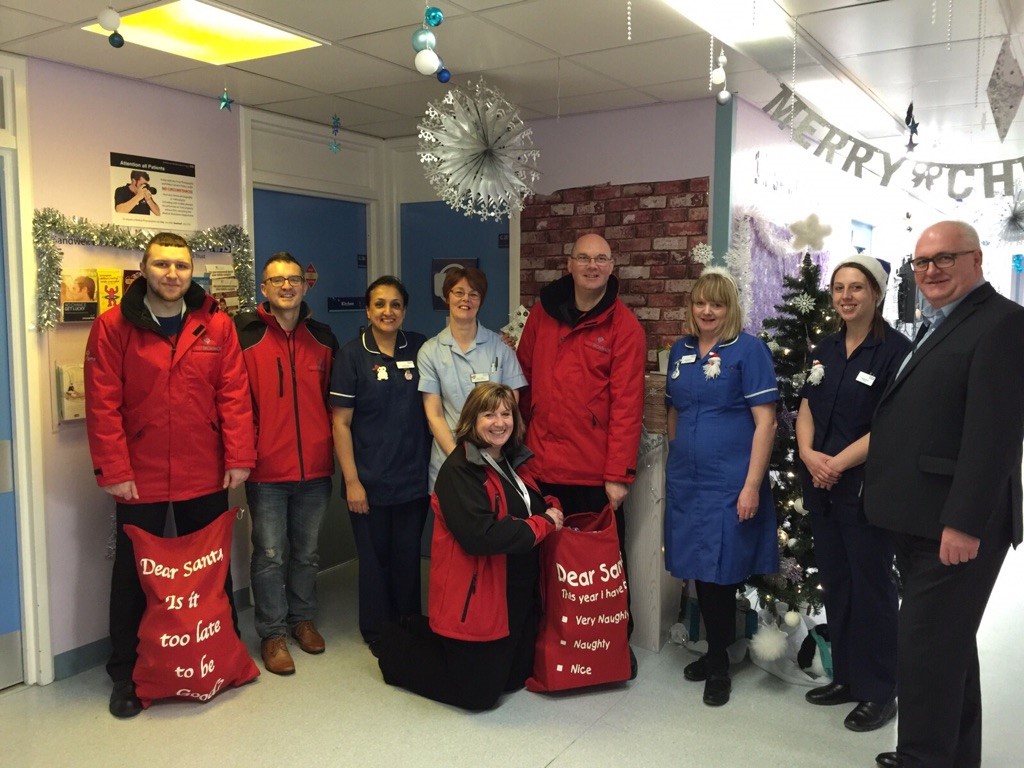 Over the past month, the West Bromwich Business Improvement District has been collecting Christmas toys in a 'life sized' advent located in Queens Square in the heart of West Bromwich.
Today (21st December) over 100 toys and gifts were donated to the Children's Ward at Sandwell General Hospital, for children who will be spending their Christmas in hospital this year.
Steve Crump, of Sandwell General said: "This is fantastic news. We're very grateful to the West Bromwich BID and all the individuals and businesses that have donated to the hospital. This means that that all children spending Christmas in hospital will receive a present."
Melvin Glasby, Chair of the West Bromwich BID, added: "We're delighted with the result of this year's charity project. The West Bromwich public have been very generous. The BID will continue its charitable work for the Children's Hospital in 2016″.