West Bromwich Town BID Team on Patrol!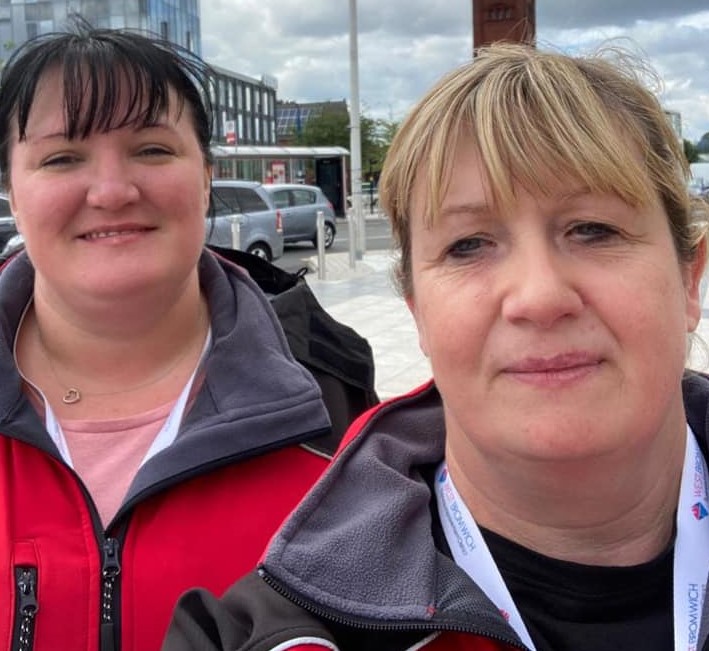 Yesterday the BID Ambassadors were Kelly and Lisa. We patrolled all of the BID area making sure all was ok. We came across several of our existing vulnerable individuals chasing partners feedback. New vulnerable individuals and making referrals and first aid.
Busy day but the sun was shining !!