West Bromwich Town Centre Car Parking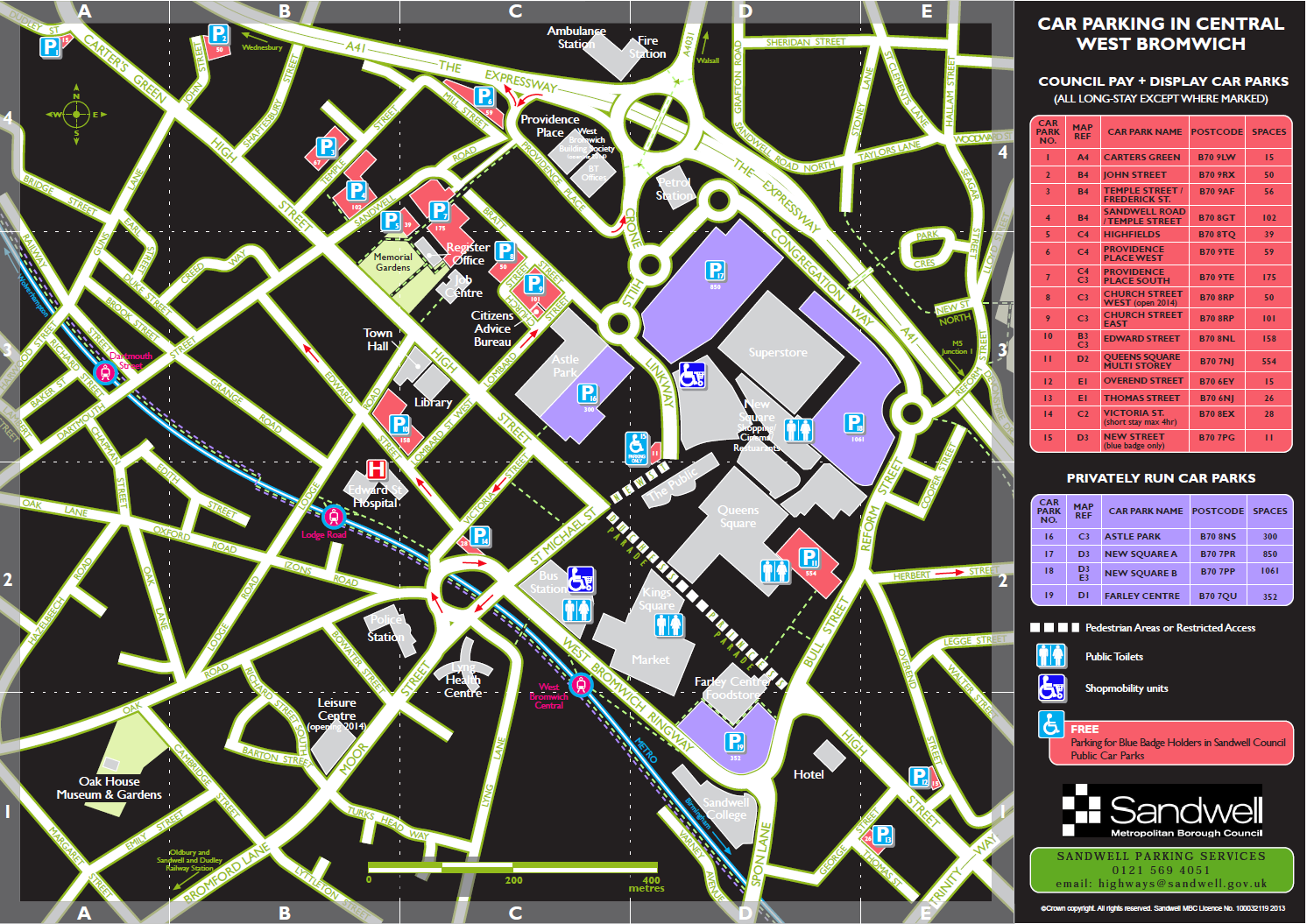 In January 2012 the car parks at the site of the former B&Q store opposite The Public closed permanently, to enable the construction of New Square. The new car park at New Square provides 850 short sta…y spaces. In addition further short stay parking at New Square will open in September another 552 spaces and 509 in a new multi-storey car park. All of these spaces are operated by New Square using a ticketless payment system. Council-run pay and display long-stay parking can be found at the Queens Square multi-storey car park, providing 554 spaces.
The council has invested around £2m in new long stay pay-and-display car parking provision across the town centre. This includes an additional 35 spaces at Edward Street car park, 100 long-stay spaces at Church Street, 175 spaces at Sandwell Road/Bratt Street behind Highfields register office. Sandwell Road and Temple Street car parks, which have 102 spaces between them, have also been improved. Dedicated Blue Badge parking is still available in New Street, directly opposite The Public, as well as on level one of Queens Square multi-storey car park.
There are other privately operated public car parks in the town centre and the council has produced an up to date map showing all available car parks. The map is available to download from the council website, visit www.sandwell.gov.uk and search car parks in West Bromwich.